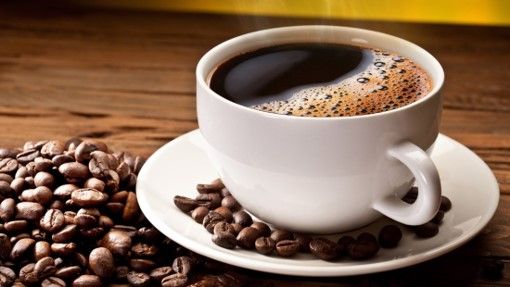 Last year I had back surgery after putting it off for over 40 years. I injured my back in my early 20s, swinging a sledgehammer trying to bust concrete from a house. I was putting up a chain-link fence and wanted to get my post closer to the house to prevent a large opening from the house to the fence. Unfortunately, I overextended my back—the sledgehammer broke the concrete and dislocated a disk in my back! The doctor told me I would need surgery within the next three years. Lucky for me, along with countless morning and evening stretching exercises, I held off on surgery until it started affecting my life. My back, after years of abuse, finally gave out. I was practically immobile. Something had to be done.
I visited my doctor to get his assessment of my current condition. However, since he is a general practitioner, he referred me to an expert. He referred me to a neurosurgeon who operated on my back and restored most of my mobility. Of course, as the doctor told me, he only repaired my back—he did not give me a new back. Some pain will always plague me. Thankfully, I can function normally now, with a few restrictions.
The financial service business inundates us with titles like financial advisor, financial coach, stockbroker, insurance agent, investment advisor, investment manager, and financial planner. These titles are used interchangeably so much the line is blurred trying to distinguish who is the real financial professional. The truth is, they all are advisors in one form or another who also perform one or many functions in the financial service sector. However, a financial planner is like your general practitioner. The medical general practitioner establishes your health baseline and prescribes a treatment plan for your well-being. A financial planner functions like a general practitioner who establishes your financial health baseline and prescribes a treatment plan for your financial well-being.
A financial planner may refer you to a specialist if your financial condition warrants specific attention. For instance, if your life insurance falls short of providing the protection you need for your family's needs, your financial planner may refer you to an insurance agent who specializes in providing life insurance. Additionally, if your investment plan lacks the diversity necessary to increase and grow your financial portfolio, your financial planner may refer you to an investment advisor who specializes in the area needing attention. Therefore, a financial planner should be the first advisor you seek to fulfill your financial health needs.
The problem facing many investors is they sometimes choose the wrong advisor to begin their financial journey. Contrarily, many advisors who are specialists choose to work with an investor, pretending to be a general practitioner. Abraham Maslow said, "I suppose it is tempting, if the only tool you have is a hammer, to treat everything as if it were a nail". These advisors should refer the investor to a financial planner, but instead, they fulfill their own needs by offering advice and products that may not be in the investor's best interest.
I wish there was a better answer to this problem. However, it all boils down to education. Investors need to consider the above analogy when they begin their financial journey. A good starting point is to choose to only work with a fiduciary financial planner who is working in your best interest. Sometimes, choosing to work with a Certified Financial Planner (CFP) is not always best. Some very good financial planners choose not to obtain this designation because it does not fit their philosophy. Other financial planners have given up their CFP because of the overburdensome oversight and rigid rules they must follow. The certification may not allow the financial planner to give unbiased advice.
Should a financial planner also sell insurance or manage your investments? This is a topic for another day. As always, let me know how I can serve you.