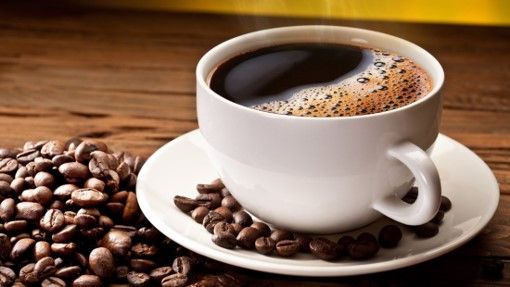 TurnKey Real Estate Investing
TurnKey Real Estate Investing is not new, but there is a resurgence of interest in this investment type, predominantly residential properties. Many real estate investors, new and old pros alike, believe this is the best way to invest in residential real estate. TurnKey Real Estate is typically a passive investment choice because it is a hands-free investment that liberates you from the burden of purchasing and rehabbing the property, locating a tenant, and managing the property.
An excellent turnkey portfolio manager will determine your investment goals and future income needs. They will not offer property investments that do not meet certain core principles.
Core Principles:
High rent to value ratio
Low taxes
Leverage should be no more than 75%
Acquire immediate equity in the investment once purchased
Maintenance expenses should be low and manageable
Tenants should be well screened and creditworthy
Active management should be in place
The good news is most turnkey real estate investment companies should already have a program whereby the above principles are just second nature. Therefore, you can be reasonably confident they adhere to these basic principles. However, you will want to back-check for yourself.
Consider the following investment:
3502 Denver Street 3BR 2BA 1559 SF built in 2004
(Sales Price $105,000)
*This property has been completely renovated, including the kitchen with new countertops and stainless-steel appliances. All the bathrooms have new countertops, sinks, and fixtures. The flooring is new hardwood and carpet. The HVAC system is only five years old, and the roof is two years old. It has a one-car garage.
Just from the description above, we can check off one of the core principles as being satisfied: the maintenance expenses should be low and manageable.
The next item of consideration is establishing a base of valuation to determine if the property is an acceptable investment. One of the valuation methods in rental real estate is to use a "Gross Rent Multiplier." Without going into details about determining a gross rent multiplier, a topic for another discussion, we will use a gross rent multiplier of 8 for our residential investment properties. (This is a good number today based on current interest rates)
It is time for a little math. No worries: it is not an algebraic problem, just simple math. You will need to be familiar with rental rates in the area where this investment is located. It is always advisable to get a second opinion from a realtor or appraiser if you are not sure what the current rental rates are in the area of consideration. Crunching some numbers:
Current expected monthly rental rate: $1100 per month. Gross Rent Multiplier= 8
Rental rate $1100 x 12 months = $13,200 annually
$13,200 x 8 = $105,600 investment value.
It is essential to distinguish between investment value and retail value. The investment value is the most you want to pay for the investment to have immediate equity and a high rent-to-value estimate. Conversely, the retail value is the value a homeowner would pay if they were going to purchase and live in the home. For instance, in the above example, the retail value is determined to be $115,000. As you will see, you now have satisfied a couple of other core principles, high rent to value and immediate equity in the home.
After a brief online search from the county tax assessor's office, you notice the county has this property valued at only $88,350. The annual taxes for the year are $858.00. Since the value for tax purposes is low, even lower than the investment value, you can safely assume the taxes are low on this property. We just satisfied yet another core principle, low taxes.
Financing for investment properties looks a little different than the homes you will be occupying. Therefore, make sure you are working with an "investor-friendly" mortgage broker or banker. We want to finance only 75% of this investment's purchase price because having "skin in the game" creates a safer investment should the market turn sour. Besides, most loan brokers and bankers will insist on a minimum loan to value ratio of 75% anyway for investment properties. Here is how the financing breaks out:
$105,000 purchase price
$ 78,750 loan amount
$ 26,250 down payment (Satisfies core principle leverage no more than 75%)
As it happens, the tenants for the property are from out of state and looking for a maintenance-free home to lease in a suitable location because they do not expect to live here any longer than three years. Therefore, they do not want to purchase a home. They have an excellent credit history, and their background investigation came up with no discrepancies. The husband is employed as an intelligent officer in the military. (Satisfies core principle: tenants should be well screened and creditworthy)
The last item for consideration is choosing an experienced management company that can effectively handle the many facets of managing tenants and maintenance problems. You want to hire a tech-savvy manager who uses online technology with the capability to oversee the bookkeeping process and the screening and managing of the property. It is convenient to receive monthly statements and even go online and pull these from an online portal. One of the most important aspects of consideration is adequate tenant screening—you not only want them to pull credit reports but to verify employment and previous rental history.
Is the above example a suitable turnkey property? Does it satisfy all our core principles? Look at the numbers in the Pro-forma below to estimate the return you are getting for your investment:
Incomes
*Gross scheduled rental income $13,200.00
Total Gross Income $13,200.00
Vacancy Loss (3%) $396.00
Gross Operating Income $12,804.00
Expenses
*Repairs (3%) $396.00
*Accounting (3%) $396.00
*Utilities (1%) $132.00
*Manager (10%) $1,320.00
*Property Taxes (Actual) $858.00
*Property Insurance (3.18%) $420.00
*CapEx (3%) Major repairs $396.00
Total Expenses $3,918.00
Net Operating Income $8,886.00
Cash Flow
*Net Operating Income $8,886.00
Annual Debt Service $4,511.52
Rehabilitation $0.00
Cash Flow Before Taxes (CFBT) $4,374.48
Investment Return
Cash Flow Before Taxes/ $4,374.48
Initial Investment $26,250.00
Annual Return on Invested Capital (ROIC) 16.66%
Not a bad return for the investment? As far as the numbers above related to expenses, this also a discussion for another time. Turnkey real estate investing can be an excellent choice for your investment portfolio. You may even consider adding it to your "Self-Directed IRA."