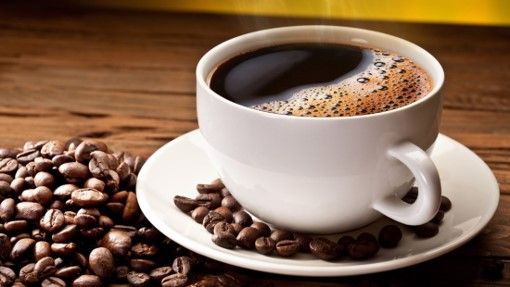 There comes a time when you will want to either sell or pass along your business to your heirs. How do you begin the process of exiting your business? What are the steps involved? How long will it take? What resources are available to assist in this process?
There are several professional advisors available specifically to assist you with exiting your business. Some of these professionals can offer excellent advice in certain areas concerning the overall progression of your exit planning. In addition, a business financial planner can tie all this together and walk you through the process from investigating your needs to a successful transition of ownership.
Here are a few of the professional advisors you will deal with during the transition:
Business and Estate Attorney—you want to find someone very familiar with business transactions in addition to estate planning.
Certified Public Accountant—hopefully, you have already established a relationship with a good CPA as part of your accounting and tax needs.
Business Financial Advisor — who is an experienced business professional and is well versed in business ownership and planning—including the sales process. They will assist you with your personal goals and objectives and guide you forward towards meeting these needs.
Business Broker—the person to turn to for marketing who will tap their resources of buyers to find a buyer for your business. A good business broker can be an invaluable resource.
Investment Advisor—who can make a few recommendations for investing the income from the sale of your business and manage those assets.
Insurance Agent—your insurance needs may change after the sale of your business leaving you with some holes to fill in your insurance coverage—especially health and life insurance.
Business Appraiser-gives you a third-party evaluation of your business to facilitate the sale or transfer of ownership.
The 10-Step Process to Selling your Business.
Step 1: Establish Goals and Objectives
The first area to consider is the goals and objectives you have as a business owner. Do you want to pass along the business to one of your children? Is your preference to sell the business to one of your employees or just sell to third party and retire?
Step 2: Get Your Books in Order
The next item to tackle is getting your financial books in order. This may be your biggest challenge and a real "game-changer" if you have not been diligent in your efforts to manage and run your business as a separate entity. I have seen many businesses fail to maximize their value because of poor financial record keeping. Any prudent buyer will insist on examining the financial books to verify the income and expenses of your business. After all, they are buying a future income stream—they want to be certain it is not a "pig in a poke". Sloppy record-keeping can quickly extinguish a buyer's enthusiasm for purchasing your business.
Step 3: Establish Business Value
You need to know the value of the business to implement a plan to exit your business. Never "wing it."—you may either set unrealistic prices or "leave money on the table." Consequently, never go by so-called "rules of thumbs" for valuing your business—this never works. A professional business valuation may even uncover some deficiencies which can be corrected before placing your business on the market or leaving it to your family.
Step 4: Increase the Value of Your Company
Take a hard look at the business appraisal along with a report card on how you "stack up" against your peers. This information becomes your roadmap to make some very profitable improvements that will increase the value of your company. At the very least, be able to increase the marketability of your business by making it more attractive to a buyer.
Step 5: Protect Business Value—Contracts
This is the time to enlist your business attorney and get those critical contracts updated. Start reviewing your customer, vendor, client, and real estate contracts—eliminating contracts that will adversely affect your business. Remember to always keep the buyer in mind when establishing new contracts or updating existing contracts so they will not face this task once they purchase the business. Traditionally, greater value exists when contracts are not up for negotiations during or immediately after the sale of the business.
Step 6: Protect Your Business Value—Assets
Look at all your company assets, including key employees. Start recording fixed assets according to their usefulness or life expectancy and get rid of any asset which is not used or outdated. This is an excellent time to clean house—so to speak. It will not impress buyers seeing old equipment. Remember to record any serial numbers available and place a "cost value" on each. By the way, the cost is always the value this asset would bring if sold today—not the value new.
Step 7: Retirement Planning
Now that you have a preliminary value for your business and your assets in order, it is time to do some personal financial planning. If you have never put a professional financial plan together, now is the time to start. Your financial plan is a key component of your overall exit strategy. Make sure you are working with a professional financial planner to optimize your investment goals.
Step 8: Estate Planning and Tax Considerations
Next, you will need to arrange a meeting with your CPA and estate attorney to incorporate the sale or transfer of your business while minimizing the tax burden on you or your family. Your estate plan may include wills and trusts and should be based on your overall goals and objectives established earlier.
Step 9: The Sales Process
You may elect to sell your business yourself or employ a business intermediary/broker to market and sell it for you. Depending on your type of business and how it is operated, you could be better served by letting a third-party deal with the hassle of working with inquiries and qualifying them before bringing offers to you. Be prepared to pay a broker or intermediary a commission for completing the sale.
Step 10: The Training and Transition Period
Last, working through the training and transition period after the sale or transfer of your business becomes the best part of the entire project. Of course, if you did not place some guidelines on your participation, it may well become a veritable nightmare. This is the area of the entire plan which determines how well you have done in your preparations.
From start to finish, the time involved may take a few years. The earlier you get started, the less stressful it becomes. This process is not designed to work in a few weeks. Get your advisory team together now.