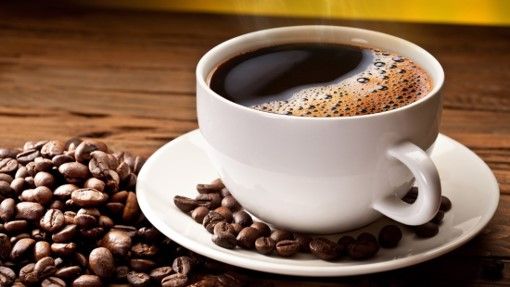 What happened to the good old pension plans? Robert Kiyosaki and Edward Siedle, in their book, "Who Stole My Pensions", explain how we moved away from the defined benefits retirement plans to the current defined contributions plans in the 1970s. The passing of the Employees Retirement Income Security Act of 1974 (ERISA), and later modified in 1978, paved the way for the establishment of the 401K plan. Private employers essentially were taken off the hook when the defined contribution plans became vogue. Your employer is no longer concerned about providing a lifetime of income for you. Now, employers only pay a small amount towards the employee's defined contribution plans like 401Ks, 401ks, 403bs, 457, and other smaller company retirement plans like SEPs and Simple IRAs. However, these government-sponsored retirement plans have failed to provide adequate lifetime retirement income for seniors. According to the U.S. Accountability Office, only 48% of households in the United States have set aside assets for retirement with a medium value of $109,000. With over 10,000 Baby Boomers retiring every day, we are now facing an economic shortfall among our elderly population here in the United States. Corporations and our government have failed the American worker.
How do we solve the current deficit of income befalling our senior population? We go back to basics and start building pensions again. Yes, pensions worked. This time; however, let's do it right. We need to learn to build pension income by using annuities as our tools. Ignore the wall street pundits who scream foul with the mention of annuities. The Wall Streeters are part of the problem. Who do you think benefits from defined contribution retirement plans? Take control of your finances and never let someone, including commissioned financial advisors, tell you annuities cost too much because they charge high commissions and offer low growth rates. What do they know about annuities, anyway? Remember, their system has failed and most of them do not benefit from the sale of annuities. If you are trying to solve a problem, you don't begin the equation by injecting personal biases. Therefore, do not dismiss annuities as overspending for a product that underperforms stocks because you are accustomed to hearing this babble from commissioned financial advisors. Naturally, commissioned advisors (stockbrokers) only want to sell stocks and bonds because these are the only products that pay their salary. Recall the old saying that, if the only tool you have is a hammer, then everything looks like a nail.
Give a serving to seven, and also to eight, For you do not know what evil will be on the earth (Ecclesiastes 11:2 NKJV).
Wade Pfau. Ph.D. discusses in his book "Safety-First Retirement Planning: An Integrates Approach for A Worry-Free Retirement", how there are two schools of thought on how to build a retirement plan, either we build a stock and bond-based asset plan and draw from these funds to support retirement, or we purchase annuities to provide longevity insurance to prevent retirement failure—running out of money. Deciding whether annuities can provide the needed pension income for your retirement portfolio cannot begin before choosing which type of annuity that best fulfills the missing piece of the pension puzzle. Unfortunately, there are too many annuities for the average investor to choose from without obtaining some basic knowledge about how each type of annuity works. Annuities are tools to use to fulfill a need. Do not get trapped into thinking all annuities are similar, like a crescent wrench that can be adjusted to fit the nut or bolt. Annuities are more like sized wrenches; you must have the right size to fit the bolt.
The first step in the equation is to determine if purchasing longevity insurance (annuities) will solve the problem of providing a lifetime pension. Next, we need to factor in the upfront and continuing cost of annuities and the investment return over your lifetime. Finally, determine if annuities can eliminate or reduce your longevity risks with relatively low expenses? Typically, annuities come in two flavors, deferred and immediate annuities. We use these annuities in different phases of our life. Therefore, it is best to speak with your financial planner to ascertain which type will work best in your pension plan. Remind yourself, what are the costs of not having enough retirement income to sustain your lifestyle needs? Additionally, if we already know that defined contribution plans have failed, is it time to build our pension plans?
Without counsel, plans go awry, But in the multitude of counselors they are established (Proverbs 15:22 NKJV).
Your faithful servant,
Gerald House
References
Kiyosaki, R., & Siedle, E. (2020). Who stole my pension? Plata Publishing.
Pfau, W. D. (2019). Safety-First Retirement Planning: An Integrated Approach for a worry-free retirement. Retirement Researcher Media.
The Holy Bible: NKJV New King James Version. (2016). Nashville, Tennessee: Holman Bible.
U.S. Government Accountability Office, GAO-15-419 Retirement Savings. (2015). Retirement security, most households approaching retirement have low savings: Report to the Ranking Member, Subcommittee on Primary Health and 134 Retirement Security, Committee on Health, Education, Labor, and Pensions, U.S. Senate 1-51. Washington, DC: United States Government Accountability Office.